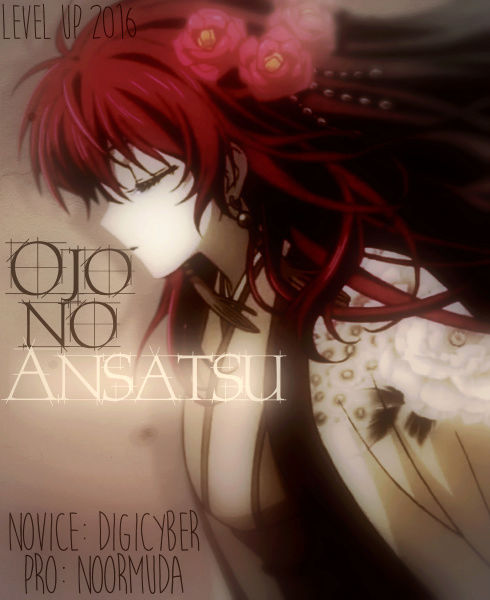 DigiCyber (Novice): Well, regardless of how hard it was to make this clip i'm still pretty glad & satisfied with the progress that i made

, working with Noor on this clip was an incredible experience for me since i learned a lot of things about how to make a clear story & to improve more with my editing itself , as improving more with the basics most of all as well as the technical part as well

, i wish if i had a bit more time to fix couple of things but it was a great experience for me to do this with such an incredible pro as Noor

, i hope ye'll enjoy & understand this clip regardless of some probs that i had ^^
Noormuda (Pro): Being a pro isn't as easy as I thought it would be haha. but I had a great experience teaching Digi how to execute his thoughts through editing and what he needs to achieve that. but starting with an editor that is still new to the editing world was quite a challenge I have to admit, but seeing how digi was when he first started his project and now after he finished it makes me proud because there was a huge difference how he used to edit months ago and how he edits now. Digi had the motivation to change and prove it to everyone and I think his final product is great. I do think he leveled up during this project and I believe he will keep on leveling up until he reaches what he wants.
Информация
Аниме: Akatsuki no Yona, Gintama, Sword of the Stranger, Akame Ga Kill, Nurarihyon no Mago, Mushishi, Fate Zero, Shingeki no Kyojin, Tasogare Otome x Amnesia, Fullmetal Alchemist Brotherhood, Sword Art Online, Ao no Exorcist, Kara no Kyoukai, Aldnoah Zero
Музыка: Broken Iris - A New Hope, Fanu - The Unseen
DDL :
http://amvnews.ru/index.php?go=Files&in=view&id=8049



Posts

: 30


Join date

: 2016-01-01


Age

: 21



Well I agree with Noor, you've definitely leveled up, I didn't like your camera movements and some masks were really rough but it was a really nice idea and scene selection was cool as well, I want to see your next project haha!
_________________
Admin





Posts

: 145


Join date

: 2015-06-13


Age

: 22


Location

: Trinidad



---
Permissions in this forum:
You
cannot
reply to topics in this forum