NCS -Winter Edition-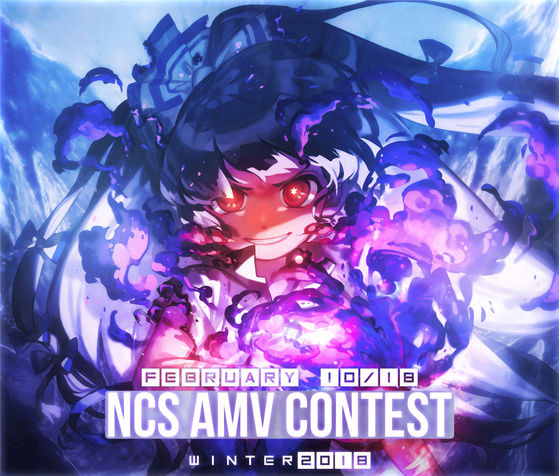 Credit: Yamado
-OVERALL RANK-
1. Angry Smile
2. Bimyou
3. PikaPika
4. Elixir
5. Sekai
6. Kaeldri
7. iMCoach
8. garrysheen
9. Chiiisus
10. Kawai_ishi & Satosh
11. Magikarp
12. Kalink and Tsuaz
13. Chronos
14. Shorisquared
15. Griffgroff
16. Esencia De Iris
17. sley_89
18. Imagine AMV
19. KaguraKick
20. GabriellaTWiik
21. MarieJo's AMVs
22. FTAMVs
23. ZinCCe
24. Xx_Liberated_Night_xX
25. Nagihiko
26. YataJack
27. Alva GF
28. rain
-CATEGORY RANKS-
-Action/Sport-
1.PikaPika
2.Elixir
3.Sekai
4.Kalink & Tsuaz
5.Chronos
6.Griffigroff
7.KaguraKick
8.FTAMVs
9.ZinCCe
10.Xx_Liberated_Night_xX
11.YataJack
12.rain
-Dance/Upbeat-
1.Magikarp
2.sley_89
-Drama/Romance-
1. Angry Smile
2. Kaeldri
3. Chiiisus
4.Kawai_ishi&Satosch
5.Shorisquared
6.Esencia De Iris
7.Imagine AMV
8.Gabriella TWiik
9.MarieJo's AMVs
10.Nagihiko
11.Alva GF
-Psyche/Horror-
1. Bimyou
2. iMCoach
3. Garrysheen
-AUDIENCE CHOICE-
Chiiisus - Everything Flows      
HONORABLE MENTIONS
GK
Sekai - Kuroko Lone Digger            
 "Balls" , "Best improvement since summer, holy shit" , "the anime together with the song was a new experience for me."
Insofistikerad
Elixir - Invincible                
"A Unique touch. powerful action experience. Great impact and a varied flow" 
Arrow
iMCoach - Selfmade Radiowaves              
"Takes risks and tries new things."
Niwa
kaeldri - Live and Love                
"Well presented story and a nicely edited video that goes well with the music, any fans of the show will love this."  "Balls, But on Ice"
Congratulations to all the winners! we will contact you on email later this week! Hope to see you this summer!
Admin





Posts

: 74


Join date

: 2015-10-30


Age

: 27


Location

: Sweden, Uppsala



Similar topics
---
Permissions in this forum:
You
cannot
reply to topics in this forum